Weekend Plans
Weekend Plans
Everyone looks forward to the weekends.  I know I do. I look forward to not having to set my alarm; being able to do all the things that I planned throughout the week to get done on my days off.  An extended weekend (a Friday or a Monday off) is even better, more planning goes into having that extra day off.

What do I usually plan on my weekends?
Well, I have a number of things that fill up my days… First on my list is what will be on the menu.  Planning this ahead of time will allow me the opportunity to run to the store by the end of the week; to get the supplies that I'll need for the weekends meals and snacks.
Projects
Second on my list is usually a project; either something I get to create, or something I have to fix/repair.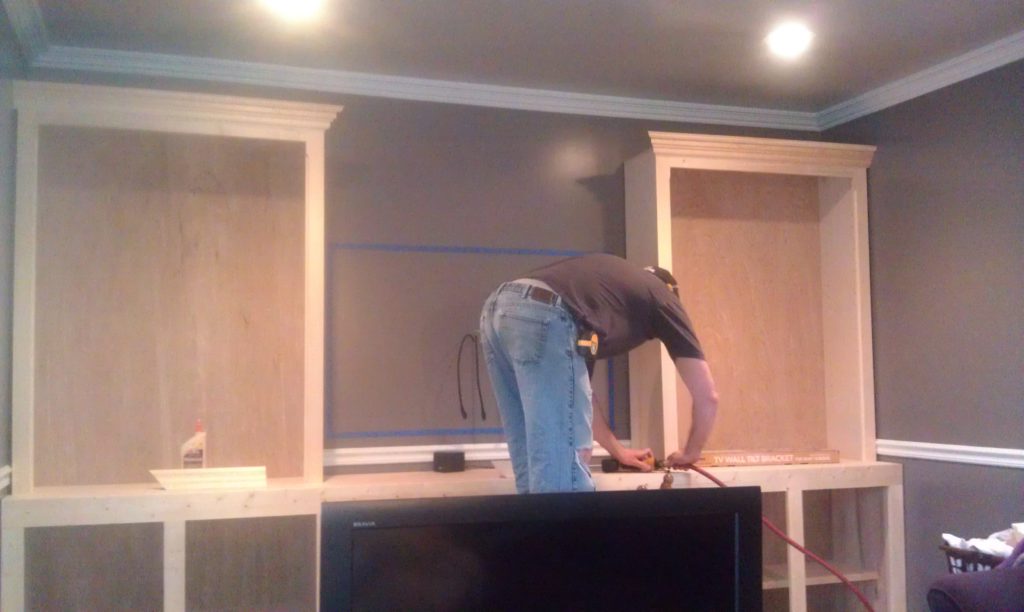 Creating, can either be as small as cutting lumber to make my own trim and molding or a small shelf for my wife's plants;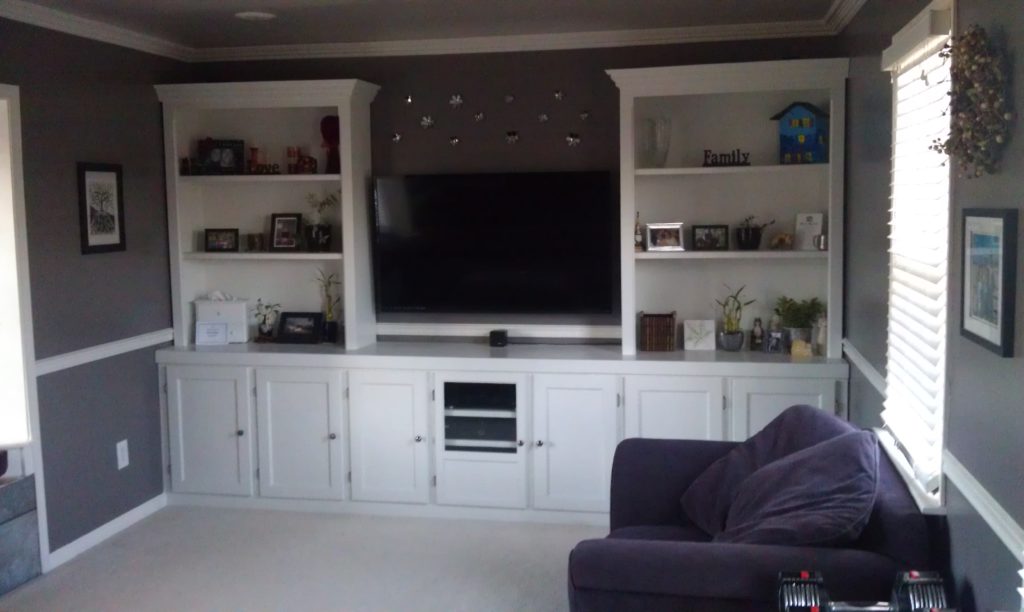 or as big as creating a wall unit in my living room. Repairs can either be fixing a clogged sink or repairing a section of my roof due to ice damage and leaking. There isn't a project too small or too big that I haven't taken on.
Self Improvement
Third thing on my list, is what will I do to improve myself?  I work out, listen to self help pod casts, and work on my side businesses in my "free" time, but not just on the weekends. I try to do a workout at least 4 to 6 times a week. Working on myself needs to be a daily effort; a very important aspect of my life.
Cooking can be fun
One of the most important things in my life is my family.  Now that my kids are getting older, my wife and I like to make sure we find time for each other… the one thing we both enjoy doing together is cooking up something tasty to eat.  Something we can either eat on a date night in, or a snack to eat while we watch a movie. Sometimes our kids get to sample what we have cooked up if they are lucky to be in the right place at the right time.
Last weekend, we decided to add hot sauce to our popcorn machine. As the popcorn is cooking, the kids start slowly making their way into the kitchen; because the smell of Frank's Red Hot made its way throughout the house. The popcorn machine dispensed just enough hot sauce over the popcorn to add that 'tick' [tick (my wife's definition): a very tiny, very small amount of something] of flavor, without overpowering the taste of the popcorn and butter. We will definitely do this again!!

A while back, we made our own blooming onion. We prepped the onion, had egg, flour, and bread crumbs for coating, and decided to cook the onion in our air fryer. We covered the onions for the first half of cooking, just so the tops wouldn't brown too, much. For the second half we removed the foil to continue cooking. My wife has a knack for being creative with different flavors; she ended up putting together a spicy dipping sauce with having barely anything in our fridge or pantry. She took some wasabi sauce, canned tomato sauce, and mayo, and a few spices, and she was able to create a very similar dipping sauce that some restaurants serve with their onions.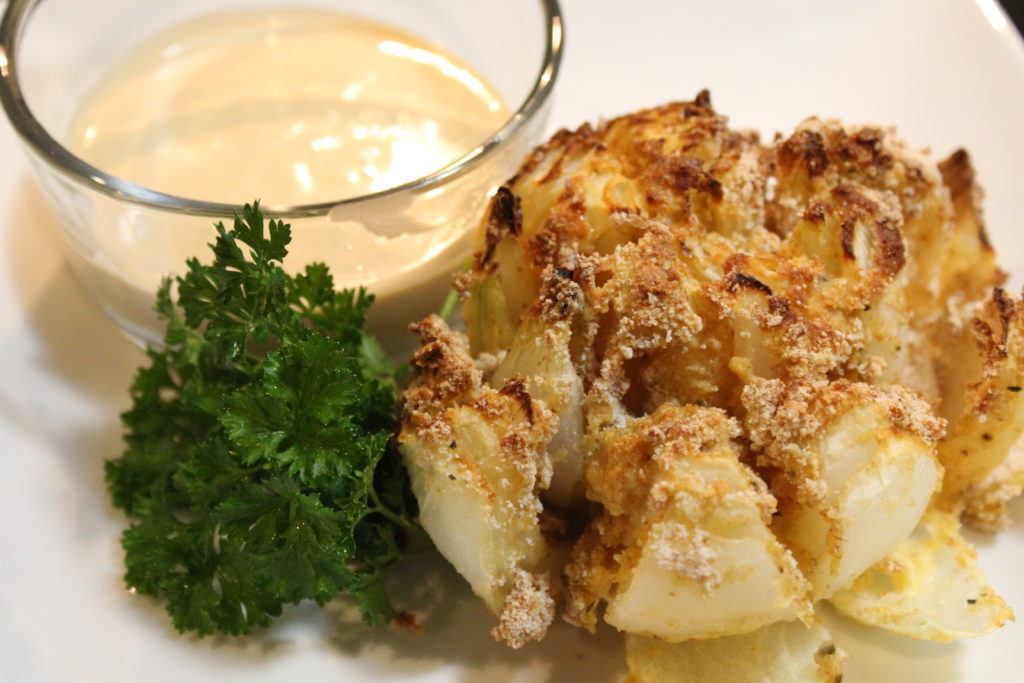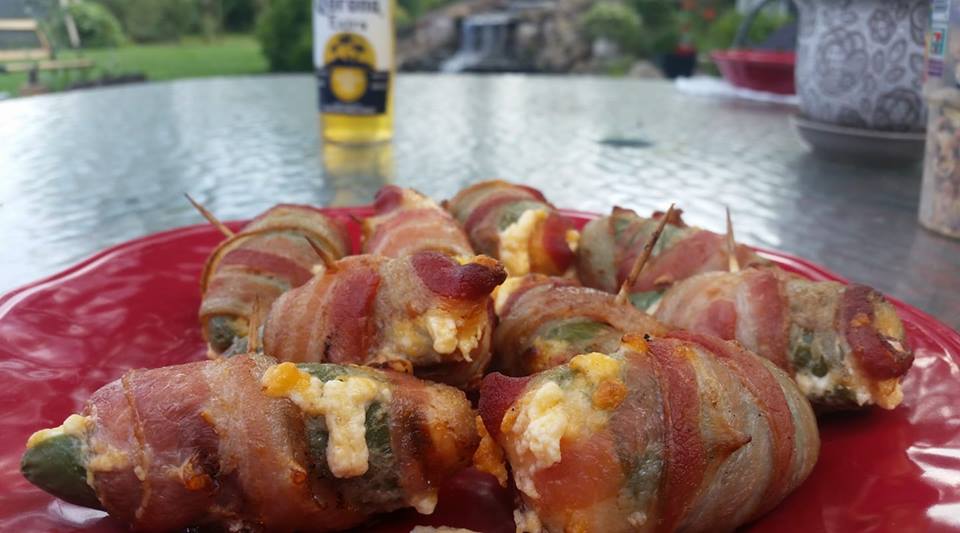 One of our favorite treats, to have on weekends in the summer, are grilled bacon wrapped jalapenos or banana peppers. We go to our local farmers market and buy either type of pepper and, after cooking them up, we enjoy a cold beverage overlooking our yard.
In the winter, instead of stuffed peppers, we cook up chicken wings in our air fryer indoors. Definitely a benefit not cooking them in oil, and they still come out crispy and delicious. We are currently messing around with different flavors, but my next feat will be spicy barbecue and garlic Parmesan.
For New Years Eve, my wife planned for me to make my Classic pizza's on the grill for us and our guests, but unfortunately, the weather was cold, windy, and rainy. Not the best mixture of weather for grilling. Pizza was the main dish. We also served dips, chips, and breads, but I had to come up with another way to cook these pizza's…
Improvising
I decided to take my grill tiles inside and use them in my oven. I know, the grilled taste wouldn't be present in my cooking, but I had to try it. Our oven, obviously, wasn't able to reach grill temps, so I did the best I could. I ended up being quite successful with making the pizza's inside. The one problem with grilling this time of year is running in and out of the house and not having my family and friends in and around while I grill; so it makes for lonely time outside, on my part, while everyone is inside playing games, talking, and enjoying the evening. Cooking the pizza's inside allowed me to be inside (warm) and around everyone. I didn't even mind the clean up afterwards. I didn't get to miss anything.
The dough fluffed up more than usual, cooking it in the oven. My wife said it was a nice change from a crispier crust that the grill gives.
What's cooking?
Tonight we are having vegetables wrapped in thinly sliced sirloin steak . Ingredients: zucchini, onions, peppers, and sharp cheddar cheese. Being a little windy and still quite cold; these are still a quick dish compared to pizza's. I'm going to attempt to make these anyways. Wish me luck. [marinate the beef (thin sliced sirloin tip steak) in balsamic vinaigrette with just under a 1/4 cup of olive oil, a hint of garlic, and pepper to taste; flipping and fully coating both sides of the beef in a rectangle cake pan, rolling up the beef as they get coated. Soaked for the afternoon before rolling up the vegetables inside the beef to grill].