Who IS This Classic Jeff And What Makes Him Classic?
Who IS This Classic Jeff And What Makes Him Classic?
Why classic Jeff you ask?  Well that's the name my family gave me.  I am a dad by nature, and can't help but give dad advise, and make dad jokes.  Every time I say or do one of my dad-isms, my wife and kids respond with a shake of the head, half smile, a chuckle, and say, "classic Jeff".  Hence the name classic Jeff was created.
(**Personalized T-shirts, click on the picture above to order your custom made shirt**)
I'm always cracking jokes and doing things that I find humorous, but I'm not always sure others feel the same way.  I don't really care as long as I'm having fun, that's all that really matters.  My oldest daughter has captured several pictures and numerous videos of her dad being classic.  She will thumb through her phone showing us pictures and videos of me and start to laugh.  Hey, I did it to be funny…and she's laughing, so it's worth being classic Jeff; for the laughs.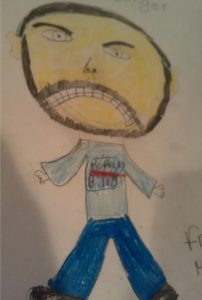 My kids say I yell a lot, but I say, "I'm speaking loud for all to hear."  So, when I get this 'life-like' impression drawn of me, from one of my kids on Father's Day, I think, 'Oh boy…this is the impression that they get of me?'
I ask, "Why does it look like I'm angry in this picture?"  The artist replies, "I couldn't figure out how to draw your mouth around your goatee.  Oh okay, much better. phew…didn't feel so classic right there.
Whenever I do projects around the house, sometimes my kids get curious and stand by to observe, then come the questions, "What's that for?", "Why are you doing it like that?", "What does that tool do?", etc… My projects may take me a little bit longer because I have the occasional interruptions, but I'm always willing to answer their questions.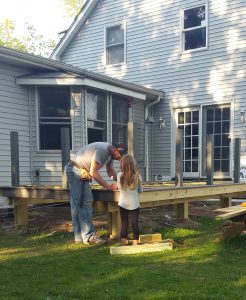 Sometimes I feel like I'm being pulled in many different directions, with; things that need to be done around the house, starting a new career, working at my current job, being a dad, and a husband to my wife of 21 years.  Being so busy, brought the idea to start this website in hopes that, with all the things I do, there might be something I say or do that might be helpful to others.
This website will not just cover one particular topic, but a hodge podge of all things in life… days in the life of Jeff.  Classic Jeff.
This is the world seen through the eyes of a man known as Classic Jeff.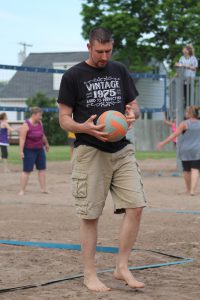 I build, I fix things, I cook on the grill, I entertain, I have many hobbies, and through it all, I try to have fun in the process.
I hope this site can bring insight and hope to others, as well as inspire, motivate, and entertain.  The most important thing in life is truth.  Live the truth, and speak the truth, and people will listen.  Well, thanks for listening.